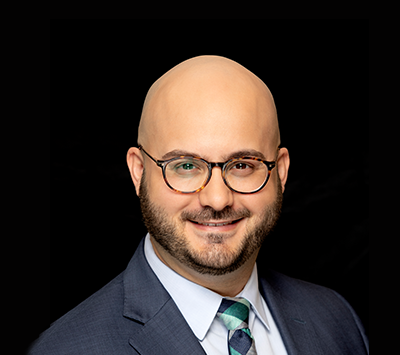 Alexis O. Blanco.
Associate Attorney
Contacts
Brickell City Tower
80 S.W. 8th St, Suite 2810
Miami, FL 33130
Mr. Blanco is an Associate at Beltran Brito LLP. He provides counsel in all areas of U.S. business immigration law, particularly employment-based immigration matters. From investors to individuals with extraordinary ability, Mr. Blanco prepares both nonimmigrant and immigrant visa petitions for corporate and individual clients alike. His representation spans the fields of science, art, education, business, and athletics, as he represents medical professionals, researchers, musicians, producers, entertainers, professors, business executives, and professional athletes, among others.
Mr. Blanco earned a fellowship and scholarship to attend the University of Wisconsin Law School, where he received his Juris Doctor. During his time there, he was a clinical legal extern for the Economic Justice Institute's Immigrant Justice Clinic, providing legal representation to individuals filing petitions with USCIS and with matters before the Chicago Immigration Court. Mr. Blanco also served as a legal intern for the State of Wisconsin's Legislative Reference Bureau, providing legal assistance to attorneys drafting state legislation.
While attending the University of Wisconsin Law School, Mr. Blanco twice held editorial positions on the Wisconsin Journal of Law, Gender & Society and was elected to several leadership positions in both the Wisconsin International Law Society and Latino Law Student Association. Outside of law school, he frequently volunteered at the Community Immigration Law Center.
Prior to attending law school, Mr. Blanco received his Bachelor of Arts degree in International Studies from the University of Miami where he graduated cum laude.
As a Miami native, he gives back to his community by supporting organizations dedicated to preserving the city's history and natural areas. Mr. Blanco is a member of The Barnacle Society. He is also fluent in Spanish..
Education
University of Wisconsin Law School, Madison, Wisconsin
Juris Doctor
University of Miami, Coral Gables, Florida
Bachelor of Arts, cum laude
Bar Admission
Wisconsin
Areas of Law
Employment-Based Immigration
Family-Based Immigration
Investment-Based Immigration
Memberships
American Bar Association (ABA)
Cuban American Bar Association (CABA)
State Bar of Wisconsin
This post is also available in: Spanish